About Us | Joel M. Padama | Coco Lewis | Why use a GRI? | Testimonials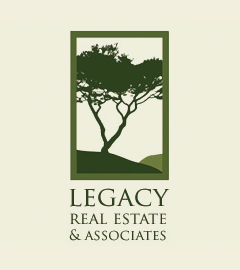 Local & Independent
We are committed to the concept that real estate is an intensely local business. To succeed, we have to be fully integrated into the communities we serve. Local and independent is more in line with consumer behavior and allows us to be more flexible in terms of adjusting to consumer wants and needs. Most importantly, it ensures that we have the resources required to not only meet industry standards but to exceed performance expectations by our clients. The depth of experience and market knowledge by our agents is powerful. We operate with the highest degree of professional standards and integrity in our personal relationships. Our tradition of excellence goes back a long way.
Our real estate professionals are:
Specialists in Bay Area Real Estate
Experience & Market Knowledge
Locally Owned and Operated
Superior Client Services
Deep Roots in our Community
Dedicated Resources to Marketing Property
Highest Professional Standards
Expert Negotiators
Our History
Legacy Real Estate & Associates' roots in East Bay residential real estate go back to 1971 with the formation of Good Real Estate in Fremont. Today, and from offices in Fremont and Livermore, more than 150 real estate professionals serve the greater East Bay area, buying and selling homes on behalf of clients in Fremont, Hayward, Union City, Milpitas, Sunol, Pleasanton, Livermore, San Ramon, Danville and Castro Valley. The Livermore Wine Country is a unique area to its own which we proudly service. If you are looking for an East Bay Residential Realtor, a Fremont real estate agent or Livermore real estate agent, look no further than Legacy Real Estate & Associates.
Our tradition of excellence includes mortgage services, property management and relocation services in association with The Leading Real Estate Companies of the World®, a global network of nearly 700 premier real estate firms with 5,500 offices and 170,000 sales associates in 38 countries around the world.