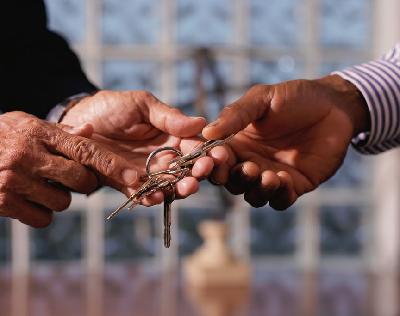 When I first heard this term as a kid, I thought an "escrow" was a bird…? I mean, the word sounds like a bird… Not quite a crow, perhaps a more beautiful looking crow… 😉
So what is an escrow…? Based on dictionary.com, escrow is defined as:
-noun, a contract, deed, bond, or other written agreement deposited with a third person, by whom it is to be delivered to the grantee or promisee on the fulfillment of some condition.
In regards to a real estate transaction, the term "escrow" is used to describe the entire process from the moment an offer and deposit from a buyer is accepted by a seller all the way to the day the property officially changes hands to the new owner. So, it is not a bird after all…
If you are a first time home buyer, this article may be a good introduction for you. If you have purchased or sold property in the past, hopefully this will be a good refresher.
First off, who are all the primary entities involved:
Buyer
Seller
Neutral Third Party (typically an escrow officer from a title company)
Let's use single family home as an example. The buyer, usually represented by a Real Estate Agent, finds a house they would like to purchase. On behalf of the buyer, the Real Estate Agent would present an offer to the current home owner (Seller) along with a deposit. When the offer is accepted by the Seller, the signed contract along with the deposit is put into "escrow" to the Neutral Third Party (Title Company). From there, the escrow begins!
Key steps that occur during the escrow:
Title Company to secure Buyer's deposit
Title Company to order a Preliminary Title Report (to verify there are no issues with the current title on record)
Disclosures are reviewed by Buyers
All appropriate inspections are ordered and performed
Applicable repairs are made (if applicable)
The Buyer's loan is processed (if applicable)
All contingencies are removed (these are conditions that either the buyer or seller may request in writing)
The Buyer's loan is funded (bank provides check or wires money), the Seller and their previous mortgage (if applicable) are paid
The transfer of ownership is recorded at the local city or county's recorder's office
The escrow is officially closed as ownership has transferred from the Buyer to the Seller
The keys are presented to the Buyer!!!
Role of your Real Estate Professional:
Consistently look out for your best interests
Advise on what inspections should be ordered and performed
Perform a thorough visual inspection of the property and provide a report
Works closely with escrow officer and your lender (for the Buyer) to ensure a smooth transaction
Ensure you are presented with all disclosures and takes the time to explain them (there are many) and answer any/all questions you may have
Keep you informed of the latest status on a regular basis
Act as your proponent and advocate if any problems should arise
Make themselves available for any questions or concerns you may have
Be there for you after the escrow closes for any future questions, concerns, or assistance!
These are just the basic steps that are involved in an escrow and a real estate transaction. There are many additional tasks that need to be performed to ensure a smooth and expeditious closing of escrow. Navigating through this process takes the knowledge, attention to detail, and customer service from an experienced Real Estate team.
If you are looking to purchase a property, I would welcome the opportunity to be your Trusted Real Estate Professional! Allow our team to help you with every step of the transaction.
Call me @ (510) 744-3504 or send me an Email today!
Article By: Joel M. Padama