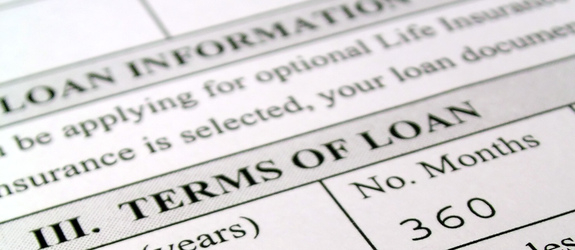 Experienced Real Estate professionals advise first-time home buyers that it is critical to obtain a loan pre-approval before shopping for a home. For many first time home buyers, this can be a little confusing… There is a big difference between having a loan pre-approval letter in hand vs. getting pre-qualified for a loan.
When you get pre-qualified for a loan, the information requested by your lending professional is very limited. Based on the responses you provide, they can provide you with a "guideline" of what you "may" be qualified to purchase. While this is a great first step, this will not put you in the best position when making an offer on a house…
When you get pre-approved for a loan, your lending professional will be able to tell you an exact dollar amount that you will qualify for based on your specific financial situation. This process is much more comprehensive than a loan pre-qualification as you will be requested to provide proof of employment, income, assets, as well as provide authorization to run a credit report. But, once complete, you will have a pre-approval letter in hand to submit with your offer that will show the seller you are a ready, willing, and serious buyer.
Only look for homes that fit your criteria
Once you determine the price range you qualify for, your real estate professional can set you up for automatic email listings or keep you apprised when a home comes on the market that meets your criteria. In addition to price, you should ensure your real estate professional knows all the "must haves" and "have not's" of your ideal home. This will allow them to narrow down their search parameters and only show you homes that fit your needs and wants. Of course, you always have the right to modify these parameters, so make sure to effectively communicate with them. This will save a lot of time as you will only be checking out homes that you can afford to purchase instead of falling in love with a home that is really out of your price range…
Present a strong and solid offer to purchase your first home
You FOUND IT!!! That perfect first home! Now, it is time for you and your real estate professional to submit a solid and strong offer that sets you apart from all other potential offers for that home. This is where an experienced real estate professional is very beneficial to you as they know all the right things to present a comprehensive offer that the seller will accept!
A smoother and faster closing period
The seller has accepted your offer and you are now in contract (escrow). Since you have your loan pre-approval out of the way, the lender can speed up the entire processing procedure. They will be able to order the home appraisal right away and expedite the underwriting process. This will allow you to focus on the many other important aspects of purchasing a home. For example, you can now focus on all the appropriate inspections to ensure you buying a solid house. Working with your real estate professional, it is advisable to order a roof inspection, a termite inspection, and a complete home inspection. These are just a few of the general inspections to order, so make sure to check with your real estate profession for any other specific inspections that will be beneficial to your transaction.
This will put you in the driver's seat! As you go through the escrow process, you can release contingencies as you and your real estate processional see fit. Then, once you are ready to fully commit, you can proceed to purchase your home, record ownership, and get your keys to your first home!
CONGRATULATIONS!!!
YOU ARE NOW A HOMEOWNER!!! – 😉
Article By: Joel M. Padama